2016 was a life changing year for me. So many things did happen, I graduated from high school, moved to a new town, started studying mechanical engineering and became a vegan. But it was also my worst reading (and blogging) year ever. But let's see what I still read and what my favourites were!
First of all some stats:
Read: 62 (1 reread)
Average Rating: 3,64
Pages (total): 23173
Pages (average every month): 1931
TBR: 60 (+38)
Shortest Book: 63 pages
Longest Book: 1010 pages
Best Month: August (14 read books)
Worst Month: April (0 read books)
Bookish Highlights: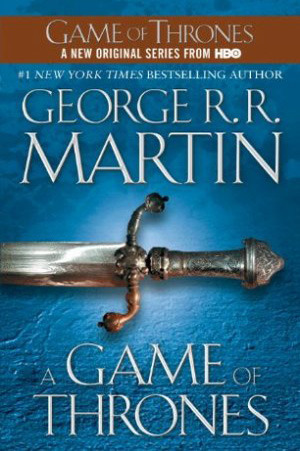 I really don't know how I could have been so dumb to not read it earlier!!! It's so amazing. I love the world and the interesting story George R. R. Martin has created.
It is also really amazing talking about it with so many people. Of course they've "only" watched the TV show, but it is still an interesting topic to talk about during breaks with my colleagues at work.
Btw I've read the second book already. I've only watched the first two episodes of the firs season, though. But I'm definitely going to change that in 2017!
This should be an obvious one. I love Shakespeare and his work so much. But Macbeth became by far my favourite play of his! It was also the major topic of my final English exam (which I aced). So only positive memories surrounding it. ♥ ♥
Okay, I admit the fact that this is definitely not my typical book to read. But it was part (not the beginning, though) of my journey to veganism and a healthier life style. Since becoming a vegan changed so many things in my life, this book is very special to me. If you're interested not particularly in veganism, but a diet that can for example prevent heart disease or other disease of civilisation I can definitely recommend this book to you!
I only had that one book, that really disappointed me. It's still a very sad thing, since I expected so much from
The Secret Life of Bees
. I loved
The Invention of Wings
and had hoped that
The Secret Life of Bees
would be able to make me fall in love with it as well. In the end I struggled to even finish this book. I found no real storyline, everything was kinda confusing and boring. :(